The Evans Head Fishing Classic is back again in 2019, moving to a 6 day format and remaining in the NSW school holidays, this event is a flagship fishing tournament in the Australian fishing calendar.
WHAT
A Catch and Photograph event with a large list of species and loads of random draws including 2 Boat packages!
WHEN
The Evans Head Fishing Classic will be held from the night of 13th July 2019 and conclude with the main prize draws and presentation on the 19th July 2019. There is a Kids comp also on the 14th July.
WHERE
Behind the Evans Head Woodburn RSL Club on the river, the event site features a food alley, displays from sponsors and tank to show off some catches. Come on down to check it out, you might even enter once you see the prizes!
Weather Information
Weather information will be updated daily here for the 2017 Evans Head Fishing Classic event.
[vc_row][vc_column][vc_column_text]THE 2017 EVANS HEAD FISHING CLASSIC HAS TRANSFORMED — AUSTRALIAN FISHING TOURNAMENTS BRINGS THE TRADITIONAL EVENT INTO THE 21ST CENTURY. July 7 to July 14, 2017 on the banks outside the Woodburn Evans Head RSL Australian Fishing...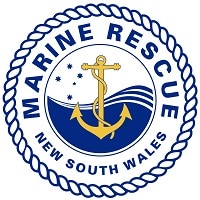 Log On and Log Off Boaters should Log On and Log Off with their nearest Marine Rescue unit whenever they head out on the water. This is a simple process that lets us know when you're leaving, where you're heading and when you expect to return. This way, someone...