The Evans Head Fishing Classic will back again in 2021, once things settle back to reality, this event is a flagship fishing tournament in the Australian fishing calendar.
WHAT
A Catch and Photograph event with a large list of species and loads of random draws including 2 Boat packages!
WHEN
2021 Event starts Friday 25th June and finishes Friday 2nd July 2021.
WHERE
Behind the Evans Head Woodburn RSL Club on the river, the event site features a food alley, displays from sponsors and tank to show off some catches. Come on down to check it out, you might even enter once you see the prizes!
Weather Information
Weather information will be updated daily here for the 2017 Evans Head Fishing Classic event.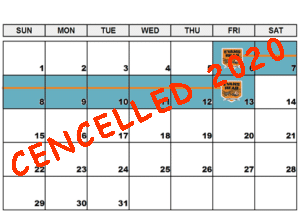 We are reaching out to you with a very difficult decision, the 2020 Evans Head Fishing Classic EHFC has been cancelled. In light of the Australian Government's decision regarding cancellations of any 'non-essential gathering of more than 500 people' from Monday 16th...
LARGE Swell is predicted for early morning decreasing during the day. Event is open with caution. EXTREME caution must be taken and we recommend no night time crossing and waiting or the daylight to see conditions.
BOM have a strong wind warning for Byron Coast on Monday 15th. As a result the offshore species are closed. This strong wind warning is valid from Midnight Sunday 14th, so any fish caught before can still be entered for Day 2 competition. We will review the...